Description :
The operator unit is used to receive information
of the various NDE products by Radio frequencies.
2.4GHz frequency band approved for all continents.
Example of use:
Remote, visual and audible indication of a reached threshold
on a device (voltage presence).
Voltage level information.
Phase angle information.
etc ...
Specifications :
Power on by button
Automatic shutdown.
Integrated date stamp.
Touch screen operating with gloves.
Rechargeable lithium power supply.
Powerful sound signal.
Multi languages.
8 independent channels.
Proprietary secure transmission.
Charging by USB port.
Battery level indication.
Automatic product recognition with
which it is paired with and dedicated interface.
Robust case.
Shockproof band.
Quick rotating clip for mounting on a pole,
with stabilizer.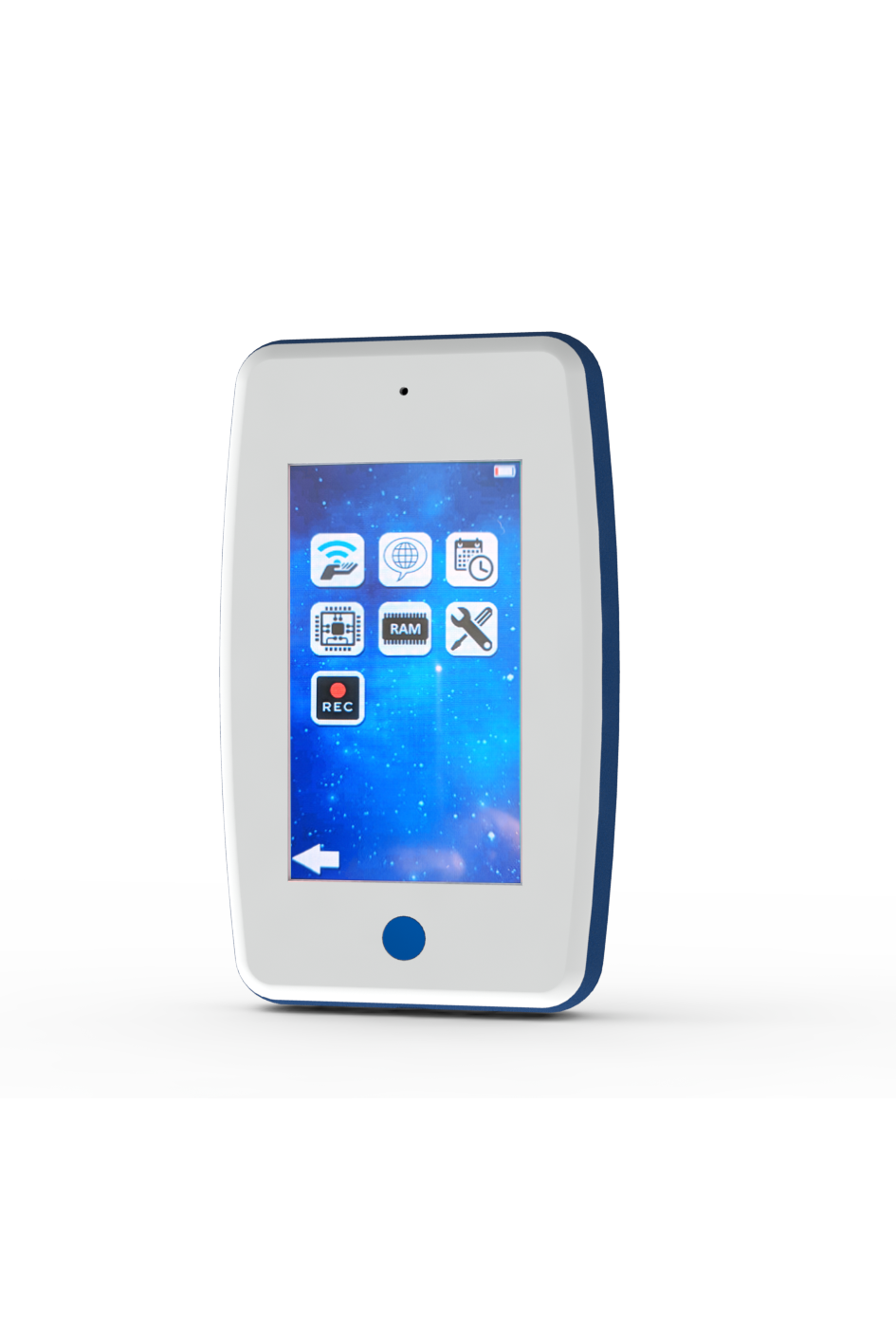 Téléchargement / Download